Chemical Management Systems
MIXING STATIONS
Chemical proportioners for accurately diluting a chemical concentrate to the required ratio and filling any sized container with diluted, ready-to-use chemical solution.
This venturi injection system uses city water pressure (25 – 125 PSI) to draw and blend chemical concentrate into the water stream to create an accurately diluted solution.
Push Lever Mixing Stations Ball Valve options.
1, 2, 3 and 4-way options.
High volume options.
High concentrate options.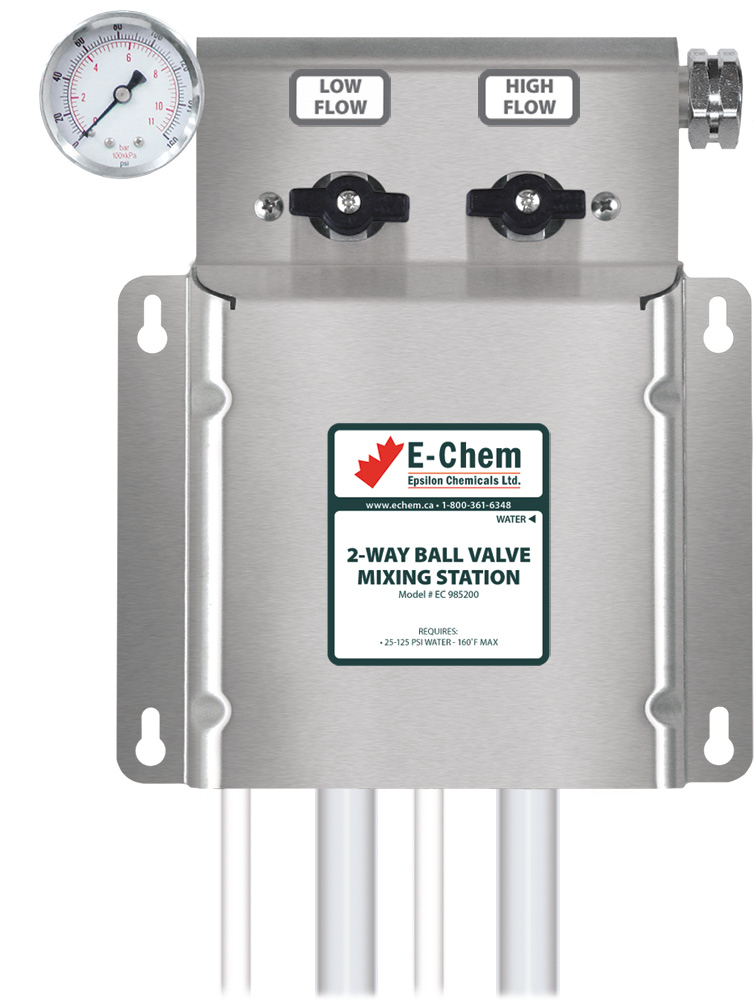 TRANSFER STATIONS
The FPS Transfer Systems area chemical transfer systems for filling any sized container with chemical concentrate or ready-to-use solution.
1, 2, 3 and 4-way options.
Timed options.
Compressed air powers a FloJet air pump which draws chemical from the drum or tote and dispenses it into any other container through a 15-foot discharge hose and trigger gun.
These units use a ball valve as the on/off control for the pump.