DRAIN CLEANING AND BIOFILM REMOVAL
Drains are high risk areas for harborage of undesirable microorganisms (especially Listeria) and are a prime location for the formulation of biofilms. Following good manufacturing practices around drains and while handling drain parts helps ensure they do not impact the surrounding environment.
Epsilon Chemicals provides a variety of different chemical options to tackle drain cleaning. Pathogens and biofilm can accumulate in drains, even in areas of drain walls above normal fluid level. Foam-based products are able to achieve 360°  coverage inside drain pipes and trench drains for maximum effectiviness.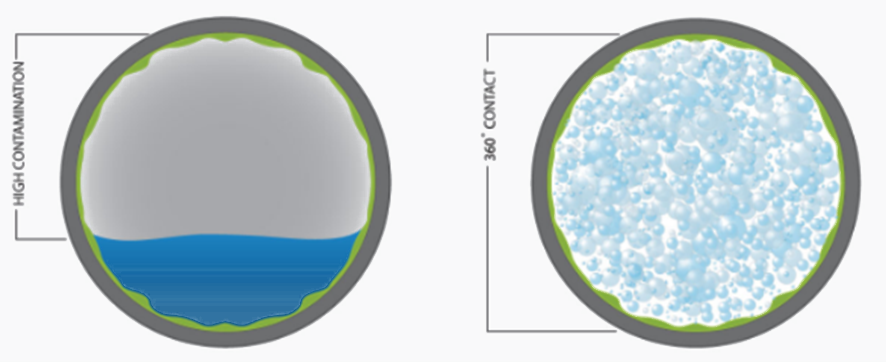 Epsilon Chemicals provides all of the necessary equipment required to properly utilize the foaming capabilities of our drain cleaning catalog.
CATALOG
FOAMERS
2 Product Concentrate Foamer
Portable Foamer
ATTACHMENTS
Drain Foam Attachment
Trench Drain Foam Attachment